Organic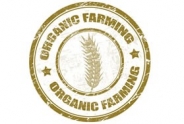 The USDA organic regulations recognize four categories of organic products: crops, defined as a plant that is grown to be harvested as food, livestock feed, fiber, or used to add nutrients to the field. Livestock defined as animals that can be used for food or in the production of food, fiber, or feed. Processed Products defined as items that have been handled and packaged (i.e. chopped carrots) or combined, processed, and packaged (i.e. soup). Wild Crops defined as plants from a growing site that is not cultivated. In the Northern New York Region there are 89 organic dairy farms. Please see the links below for more information on organic operations and certifications and should you have further questions, contact a member of the regional team.
ORGANIC CATEGORIES
General Information from the USDA on Organic
Kelsey O'Shea, Agriculture Business Development
North Country Regional Ag Team
Last Modified: May 31, 2016
List of Organic Certifiers by State
Kelsey O'Shea, Agriculture Business Development
North Country Regional Ag Team
Last Modified: May 31, 2016
Northeast Organic Farming Association
Kelsey O'Shea, Agriculture Business Development
North Country Regional Ag Team
Last Modified: May 31, 2016
NY Ag and Markets
Kelsey O'Shea, Agriculture Business Development
North Country Regional Ag Team
Last Modified: May 31, 2016
Cornell NY Organic Dairy Program's resource page
Last Modified: April 21, 2016
IPM for Organic Dairies
Ron Kuck, Livestock Specialist
North Country Regional Ag Team
Last Modified: April 20, 2016
USDA Guide for Organic Crop Producers
Bill Verbeten, Field Crops
Northwest New York Dairy, Livestock & Field Crops
Last Modified: February 12, 2015


Thinking about transitioning some acres to organic production? Already an organic crop farmer and need to review some information? Check out the USDA Guide for Organic Crop Producers in the PDF below.
Upcoming Events
Transition Cow Tuesdays
November 2, 2021
November 9, 2021
November 16, 2021
November 23, 2021
November 30, 2021
December 7, 2021
December 14, 2021

Have you… ...been working with the farm transition cow program but want to know more about the how, what and why? ...wanted to improve the transition cow performance of your herd but need to know where to start? ...wanted to increase the skills you bring to the farm or your farm employer? ...been wondering where you'll find the time to attend a course or workshop?
If so, this webinar series is designed for you
Dairy Day 2022
January 18 - January 20, 2022 : Dairy Day 2022
Join us VIRTUALLY for the main dairy program offered for FREE by Cornell Cooperative Extension this winter in the North Country. This 3-part seminar will provide the latest information on dairy production and farm business management, emerging trends, and local research updates.
Dairy Reproduction and A.I. Training Course
January 25 - January 26, 2022
Attend this 2-day training course to become trained in dairy reproduction and artificial breeding techniques. There will be classroom sessions in the morning, followed by hands-on practice on farm in the afternoon. After this class you will be trained to artificially inseminate dairy cattle.
Announcements
Labor Roadshow V offered by New York's Ag Workforce Development Council
Ag Workforce Development Council is hosting Labor Roadshow V as a virtual event. A series of six two-hour webinars will be held online through Zoom at noon on November 22 and 23, and December 2, 3, 9 and 10. Cost is $55 per person to attend all six webinars and to receive links to the webinar recordings and roadshow materials.

New York Labor Road Show V is an opportunity to learn about regulation changes and how to best position your business for compliance and success. Several important changes to state regulations occurred in 2021 that farm employers need to understand, and better employee management is the key to farm success during and after our current farm labor crisis.

Labor Roadshow V topics include: worker's compensation, employee handbooks, labor cost trends and management strategies, COVID issues for farm employers, NY farm labor law compliance, preventing turnover, employee housing management, employee wellness programs, NY farm unions and immigration enforcement, H-2A for beginners, and understanding NYS paid sick and family leave.

The Coronavirus (COVID-19) is spreading rapidly across the world.
Although cities have the most sick people, the disease has reached rural communities of New York as well. Everyone needs to take this very seriously. Agriculture is an essential business, so many of us will continue to go to work. However, we all need to take precautions to stay safe and help prevent further spread of the disease. The key things to do are limit contact with other people and keep everything very clean. We've prepared a new resource to help Spanish- and English-speaking farm employees access credible, multi-lingual information that they can use right away. Here are this links to a printable resource for farms to use:
English COVID 19 Procedures
Spanish COVID 19 Procedures
To see a full list of other relevant resources,
click here
.
How to Manage COVID-19 Risk on Dairy Farms
Straightforward helpful steps to manage risk on dairy farms! We are happy to help talk farms through these steps and develop risk management plans for protecting owners and team members. Reach out to Kelsey O'Shea via email kio3@cornell.edu for more information.
Update - Regional Ag Team Operations during COVID-19
Click here to get the updated information on our operations.