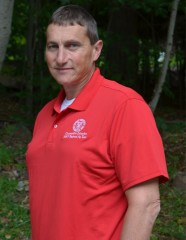 Mike Hunter
Field Crops Specialist
CCE Jefferson
203 North Hamilton Street
Watertown, NY 13601
phone 315-788-8450 x266
email Mike
Mike is a Regional Field Crops Specialist with Cornell University Cooperative Extension North Country Regional Ag Team. He has served the agricultural communities of Jefferson and Lewis Counties for over 17 years with Cornell University Cooperative Extension. He provides research-based field crop production recommendations and resources to farmers, crop consultants and agribusinesses with the goal of improving crop production efficiency through increased yields, improved quality, decreased input costs, protected yields, and new technologies. Mike continues to be very active with several on-farm agronomic research projects each year.
Upcoming Events
Modern On-Farm Preparedness Program
January 30 - February 27, 2020
Times will vary.
Lowville, NY 13367, NY
Webinars can be accessed at the local site or signed in anywhere from a mobile device or computer.
Six consecutive Thursday afternoons: January 23 - February 27. Attend all sessions or individual sessions.
Registration is $10 per session or $50 for all six sessions.
Presenting organizations:
Cornell Cooperative Extension, NY State Cattle Health Assurance Program, American Dairy Association, and New York Center for Agriculture and Health.
NNY Locations:
CCE Jefferson Office, 203 N Hamilton St, Watertown,NY

Miner Institute Conference Room, 1034 Miner Farm Road, Chazy, NY