Beginning Farms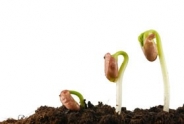 "There are many resources available to beginning farmers in the Northern Region. For those looking for information on funding available and other information resources to start a new farming operation, see the links listed below. If you would like further assistance, please contact a regional team member."
FSA Offices-
http://offices.sc.egov.usda.gov/locator/app?state=ny&agency=fsa
Farm Credit East's Farm Start Program-
https://www.farmcrediteast.com/en/Products-and-Services/FarmStart.aspx
USDA Small Farm Funding-
http://ric.nal.usda.gov/small-farm-funding
NY Ag and Markets Grant Funding-
http://www.agriculture.ny.gov/RFPS.html
NY Ag and Markets Farming Programs-
http://www.agriculture.ny.gov/Programs.html
Cornell's Northeast Beginning Farmer's Project-
http://www.nebeginningfarmers.org/
Most Recent Beginning Farms Content
Pasteurizers - What Should I be Considering?
Kim Morrill, Dairy Management
North Country Regional Ag Team
Last Modified: April 26, 2017
Grants for Small, Beginning Farmers
Kelsey O'Shea, Agriculture Business Development
North Country Regional Ag Team
Last Modified: January 23, 2017
Farm Finance 101
Kelsey O'Shea, Agriculture Business Development
North Country Regional Ag Team
Last Modified: December 28, 2016
Upcoming Events
Farm Truck Clinic
August 17, 2017
12:30pm - 2:00pm
Copenhagen, NY
Announcements
Farm Tours Veterans
Are you interested in growing your own meat, fruits, and veggies?
August 23, 2017
10:00 AM to 12:00 PM (picnic to follow)
Cross Island Farms
44301 Cross Island Road Wellesley Island, NY 13640
Call Alyssa Couse at 315-788-8450 to RSVP.
FSPCA Preventive Controls for Animal Food
August 15 - 17, 2017
Click her for more information and to register!!!
Issues with Potato Leafhopper??
Click here to read article.
1st Ever NNY Bee Health Survey Results Posted
Click here to read more....
Alfalfa Height Monitoring Report Weekly
This is the final Alfalfa Report for 2017. Most all fields are now at or beyond peak quality and many in the southern portions of the region were mowed this past week. Alfalfa responded to a bit of sun and warmth late last week, but rain and wet conditions still dominate the story. Many fields in Jefferson and Lewis Counties were mowed during the brief window of dry weather late last week. Remaining alfalfa fields were mostly lodged due to rain and wind. All grasses are now headed and have significantly declined in quality. Fields with 20% grass or more are now beyond ideal NDF according to the graph above (above the line). Again, once fields are past their prime, send them to the bottom of the mowing order and prioritize fields where quality is still high. Using this approach, at least some high quality forage will be harvested. Increased prevalence of dandelions in many fields may indicate loss of alfalfa and/or grass plants from the 2016 drought.
Opportunities to make dry hay have been virtually nonexistent so far this spring. The forecast for the coming week holds promise, however. Grass fields and winter cereals are likely low quality feed at this point. Be sure to mow at a height of no less than 4" above soil surface and below grass heads.
Scout grass hay fields for armyworm as many small infestations have been reported. This timing is early enough that we will potentially have additional generations of this pest this season.
Click here to view the report.
If you'd like to receive the report, contact Tatum Langworthy at tlm92@cornell.edu.
Ear to Ground
This week's Ear to the Ground bulletin includes timely info important to North Country field crops.
• Black Cutworm in young corn
• Armyworm in hayfields, small grains and young corn
• Delayed pre-emergence herbicide recommendations for conventional corn
• Weather summaries and updates for North Country locations.
Click here to view full document.
Employment Opportunity
Assistant Farm Manager
Come grow with Indian Ladder Farms, a century-old, family-run farm in Capital District Region of New York State. Farm features 60 acres of apples (including 20% new plantings) small fruits, large retail farm market, cider mill and associated on-site farm brewery and cidery. Sales take place primarily on-farm with some direct-store retail. Job includes participation in administration of orchard IPM program, pick your own operation, direct-store sales management and general farm work. Salary and benefits commensurate with skill level and include possible housing option. Detailed job description is available at: www.indianladderfarms.com/employment-opportunities/.
E mail your cover letter and resume to peterteneyck@indianladderfarms.com.
FARM Webinar
Click here to view.
North Country Regional Ag Team - Cornell Cooperative Extension
Your Trusted Source for Research-Based Knowledge