Beginning Farms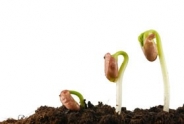 "There are many resources available to beginning farmers in the Northern Region. For those looking for information on funding available and other information resources to start a new farming operation, see the links listed below. If you would like further assistance, please contact a regional team member."
FSA Offices-
http://offices.sc.egov.usda.gov/locator/app?state=ny&agency=fsa
Farm Credit East's Farm Start Program-
https://www.farmcrediteast.com/en/Products-and-Services/FarmStart.aspx
USDA Small Farm Funding-
http://ric.nal.usda.gov/small-farm-funding
NY Ag and Markets Grant Funding-
http://www.agriculture.ny.gov/RFPS.html
NY Ag and Markets Farming Programs-
http://www.agriculture.ny.gov/Programs.html
Cornell's Northeast Beginning Farmer's Project-
http://www.nebeginningfarmers.org/
Most Recent Beginning Farms Content
Office Hours for Fall 2019
Last Modified: January 1, 2020
Ever wish you'd paid more attention in accounting class
Kelsey O'Shea, Agriculture Business Development
North Country Regional Ag Team
Last Modified: April 16, 2019
The ideal dairy farm: as described by a farmer, advisor and the general public
Kim Morrill, Dairy Management
North Country Regional Ag Team
Last Modified: April 16, 2019
Upcoming Events
Herbicide Resistant Weed Control in NNY
December 6, 2019
10:45am - 12:15pm
Adams, NY
Herbicide resistant marestail has been found in several fields NNY. This weed has the potential to quickly spread to other fields and will become a much bigger problem to deal with next spring. Resistant marestail will be most difficult to control in soybeans but can also be a problem in corn and winter wheat as well. If you are a soybean grower plan on attending this meeting to learn about effective herbicide resistant weed control strategies and how to deal with resistant marestail on your farm.
1.25 NYS DEC pesticide credits (categories 1A, 10, 21, 23)
1.0 CCA CEU

REDUCED Cow Comfort Workshop - Freestalls and Tie Stalls
December 6 - December 9, 2019
9:30am - 3:00pm
Lowville, NY 13367, NY
December 6th - Scotty's Diner, 1049 US -11, Moira, NY
December 9th - CCE of Jefferson County
Private Pesticide Applicator Certification Training
December 11, 2019
12:30pm - 2:45pm
Lowville, NY
Do you want to buy and apply restricted use pesticides for your own farm?
This is short course will provide an overview of the certified pesticide applicator laws and regulations. It will also cover the key concepts that pesticide applicators need to learn prior to taking the applicator certification exam.