Beginning Farms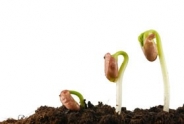 "There are many resources available to beginning farmers in the Northern Region. For those looking for information on funding available and other information resources to start a new farming operation, see the links listed below. If you would like further assistance, please contact a regional team member."
FSA Offices-
http://offices.sc.egov.usda.gov/locator/app?state=ny&agency=fsa
Farm Credit East's Farm Start Program-
https://www.farmcrediteast.com/en/Products-and-Services/FarmStart.aspx
USDA Small Farm Funding-
http://ric.nal.usda.gov/small-farm-funding
NY Ag and Markets Grant Funding-
http://www.agriculture.ny.gov/RFPS.html
NY Ag and Markets Farming Programs-
http://www.agriculture.ny.gov/Programs.html
Cornell's Northeast Beginning Farmer's Project-
http://www.nebeginningfarmers.org/
Most Recent Beginning Farms Content
Antimicrobial Resisitance, Treatment Protocols and Prudent antimicrobial usage..
Kim Morrill, Dairy Management
North Country Regional Ag Team
Last Modified: February 5, 2019
The Dairy Industry nees to change to stay relevant to consumers
Kim Morrill, Dairy Management
North Country Regional Ag Team
Last Modified: February 5, 2019
Winter Ventilation
Last Modified: February 5, 2019
Upcoming Events
Manure Applicator Training
March 28 - March 29, 2019

March 28th, Living Goods Restaurant, Peru, 9-11am
March 28th, Papa's Dairy, North Bangor, 1-3pm
March 29th, Madrid Community Center, 9-11am

March 29th, Lewis-Jefferson Community Center, 1:30-3:30pm