Beginning Farms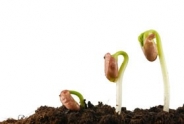 "There are many resources available to beginning farmers in the Northern Region. For those looking for information on funding available and other information resources to start a new farming operation, see the links listed below. If you would like further assistance, please contact a regional team member."
FSA Offices-
http://offices.sc.egov.usda.gov/locator/app?state=ny&agency=fsa
Farm Credit East's Farm Start Program-
https://www.farmcrediteast.com/en/Products-and-Services/FarmStart.aspx
USDA Small Farm Funding-
http://ric.nal.usda.gov/small-farm-funding
NY Ag and Markets Grant Funding-
http://www.agriculture.ny.gov/RFPS.html
NY Ag and Markets Farming Programs-
http://www.agriculture.ny.gov/Programs.html
Cornell's Northeast Beginning Farmer's Project-
http://www.nebeginningfarmers.org/
Most Recent Beginning Farms Content
AG Plastics Recycling
Ron Kuck, Livestock Specialist
North Country Regional Ag Team
Last Modified: August 14, 2018
Pro-Dairy Waste Tire Update
Lindsay Ferlito, Dairy Management
North Country Regional Ag Team
Last Modified: August 14, 2018
Pasteurizers - What Should I be Considering?
Kim Morrill, Dairy Management
North Country Regional Ag Team
Last Modified: April 26, 2017
Upcoming Events
Academy of Dairy Executives
January 30 - January 31, 2019

Session 2: January 30-31, Best Western, Canton
Session 3: March 27-28, Harbor Hotel, Clayton

23rd Annual North Country Crop Congress & Agribusiness Trade Show
January 31, 2019
10-3pm
Watertown, NY
Early Registration til January 27, 2019 only $25.00.

Dairy Day St. Lawrence County
February 13 - February 14, 2019
10-3pm
February 13th - Mo's Place, Malone
February 14th - Best Western, Canton

Announcements
Three Free Digester Workshops offered through CCE St. Lawrence Co.
CCE of St. Lawrence County is offering three FREE workshops showcasing the research results from our feasibility study of anaerobic digester technology on small farms. The research was conducted by our partners at Clarkson University using the anaerobic digester at the Extension Learning Farm, which is fed both manure from a dairy operation and vegetable waste from our commercial kitchen. The digester heats a small green house that starts our seedling plants. We have a small scale vegetable-only digester as well. The research and program targets small dairies under 200 head, livestock producers, horticulture producers and anyone interested in alternative energy.
Program will be held on December 5, January 7, and March 6. A catered meal is provided at each program. Participants within the North Country Region will be given a $25 stipend to help cover travel costs, those from outside the region will be given $50. To receive the stipend, participants will need to complete a pre/post-test survey.
More information and registration information can be found here:
http://stlawrence.cce.cornell.edu/events/2018/12/05/exploring-digester-technology
Need some advice during this farm crisis....
Click the link below to read the Do's and Don'ts March 2018
and Fireside Chat
Click here to read both articles.
North Country Regional Ag Team - Cornell Cooperative Extension
Your Trusted Source for Research-Based Knowledge